Naomichi Uramoto to continue racing in Spain in 2021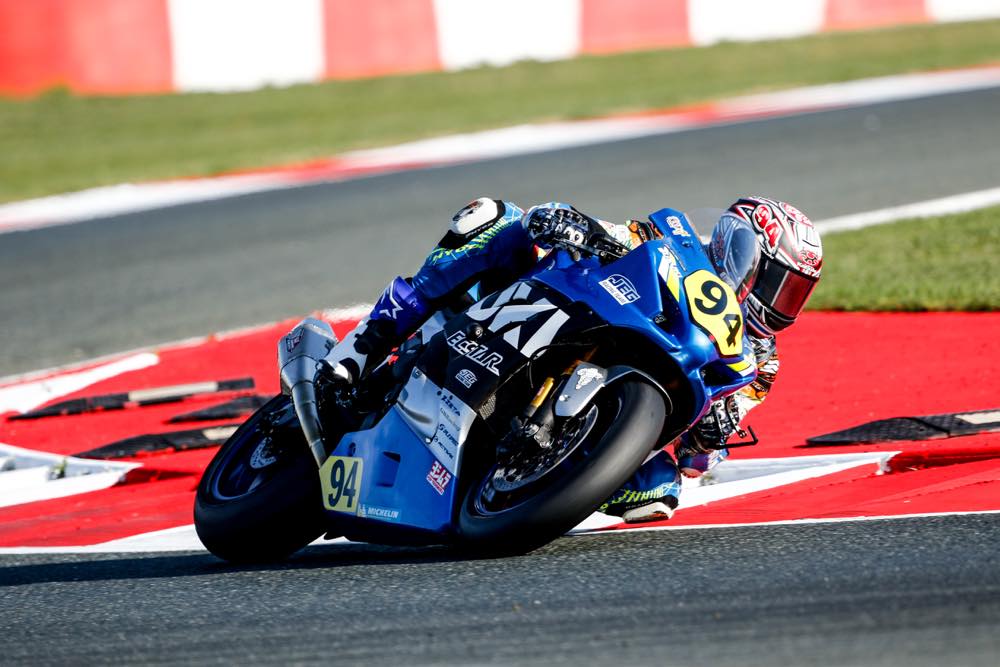 We are here to announce that Naomichi Uramoto have signed to continue racing full season with JEG RACING TEAM in the ESBK Spanish Superbike Championship (CAMPEONATO DE ESPAÑA DE SUPERBIKE) in 2021. This will be Uramoto's fifth consecutive season in ESBK. Uramoto has achieved his first victory and his first pole position in the 2020 season, and has finished the season ranked 4th in the Championship. This year he will aim for the Championship Title. It is also his 5th year with JEG RACING TEAM. Their understanding on each other has riped, and will aim for the highest position with the team. The 2021 ESBK season is scheduled to start April 10-11 at Circuito de Jerez Ángel Nieto. The season is scheduled for 7 rounds, 14 races.
Naomichi Uramoto
This is going to be my 5th year in Spain. I have a good understanding of my team, the circuit we race in, and my rivals, so I cannot make any excuses. My win last year boosted my confidence and I will do my best to win the Championship this year. I am happy to be able to race in Spain again, and would like to thank the team, SUZUKI, Team Owner Juan-Eric Gomez, the sponsors, and all of my fans that made it possible for me to keep racing.
The 2021 Season
Series: 2021 ESBK CAMPEONATO DE ESPAÑA DE SUPERBIKE Team: JEG RACING TEAM Number: #94 Category: SBK Machine: SUZUKI GSX-R1000
Race Schedule
Rd1 4/10-11  Circuito de Jerez Ángel Nieto Rd2 5/15-16  Circuit de Navarra Rd3 6/19-20MotorLand Aragón Rd4 7/17-18  Circuit Barcelona-Catalunya Rd5 8/28-29  TBA Rd6 10/23-24 Circuit Ricardo Tormo Rd7 10/30-31 Circuito de Jerez Ángel Nieto