Naomichi Uramoto to continue with JEG RACING in the 2020 season
Naomichi Uramoto Media Information | 1.27.202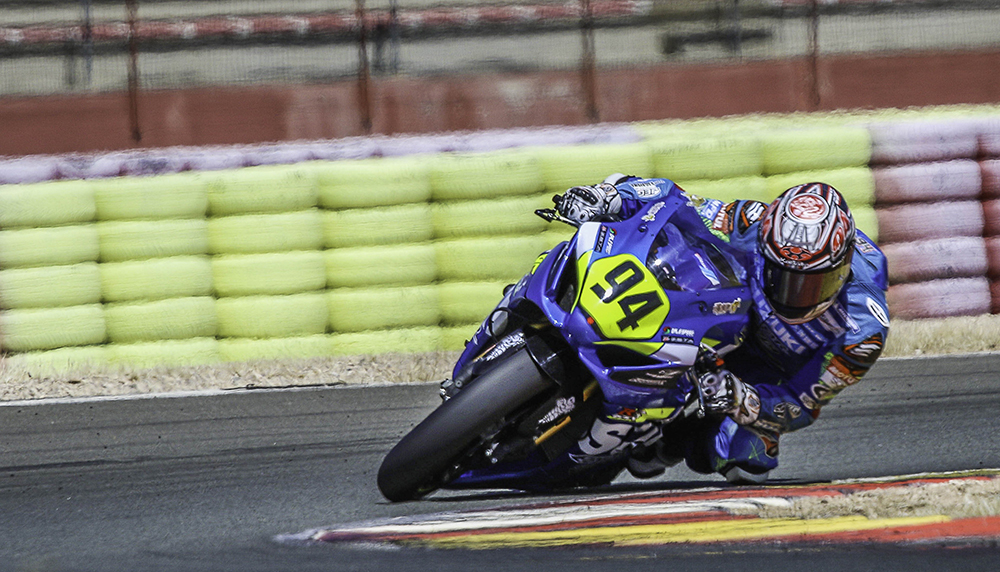 Naomichi Uramoto will continue with JEG RACING TEAM  in both the Spanish Superbike Championship (ESBK) and the FIM Endurance World Championship (EWC) in the 2020 season.
Uramoto will be in his fourth year since his first outing in Spain. He has raced three wildcard races in 2017, then for two consecutive full seasons in 2018 and 2019. This year will mark his third consecutive full season in Spain and with the team. Highest finish for Uramoto in Spain is currently 4th place, and have finished the 2019 season ranked 5th. He will be aiming for his first win and the ESBK Championship title this season.
He will also be continuing the 2019-2020 EWC season with JEG RACING TEAM. He has already raced with the team in the first two races of the season at Bol d'or and Sepang. He will continue until the end of the season, which will be the Suzuka 8Hours in July.
This is the first time for Uramoto to be racing in two Championships full-time.
Naomichi Uramoto
"I am really happy and excited to race again in ESBK this year. This is going to be my fourth year with JEG, so I definitely the good side and the bad side of the team, so I guess it will depend on how I can make myself adapt to it. I also have finished two races with the team at EWC, and I was able to show my potentials at the last round at Sepang. I will need to concentrate on making that potential into results, and if that happens, we will be able to achieve good results. I hope you will continue to support me this season."
Team Structure
Series: 2020 ESBK Campeonato de España de Superbike
Team: JEG RACING TEAM
Entry: #94
Category: SBK(Superbike)
Machine: SUZUKI GSX-R1000
Tires: Michelin
2020 ESBK Schedule
RD1 4/4-5 Circuito de Jerez Ángel Nieto
RD2 5/9-10 MotorLand Aragón
RD3 5/30-31 Circuit Ricardo Tormo
RD4 6/27-28 Circuit Barcelona-Catalunya
RD5 7/25-26 Circuito de Navarra
RD6 10/10-11 Circuito de Albacete
RD7 10/31-11/1 Circuito de Jerez Ángel Nieto
Series: 2019-2020 FIM Endurance World Championship (EWC)
Team: JEG RACING TEAM
Entry: #71
Category: Formula EWC
Machine: SUZUKI GSX-R1000
Tires: Michelin
2019-2020 EWC Schedule
RD1 9/21-22  Bol d'or 2019
RD2 12/11-15 8 Hours of Sepang 2019
RD3 4/18-19 2020 24 Heures Moto Lemans 2019
RD4 6/4-6 2020 8 Hours of Oschersleben 2020
RD5 7/16-19 2020 Suzuka 8 Hours 2020