Naomichi Uramoto to race at Bol D'or 24hours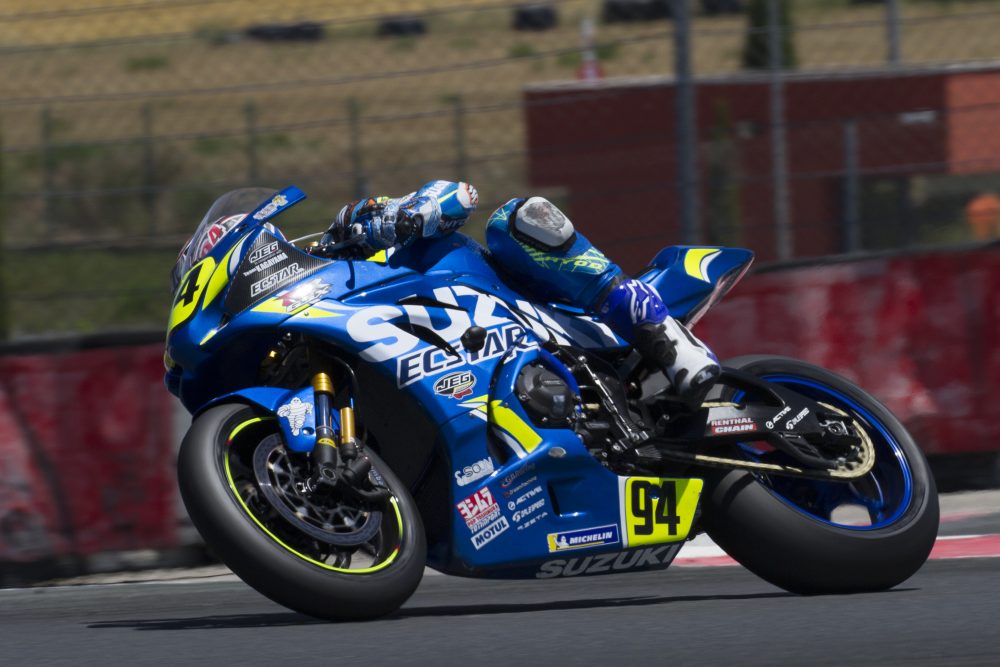 We are happy to announce that Naomichi Uramoto, currently racing full-time in ESBK Spanish Superbike Championship, will be racing at Bol D'or 2019 which is the opening round of the 2019-2020 FIM Endurance World Championship (EWC), schedule for September 21-22 at Paul Ricard Circuit in France.
Uramoto will be racing with Team JEG-KAGAYAMA, which made its full season entry in EWC, and the team he is currently racing in Spain. Gregory LeBlanc, who has been Uramoto's teammate in Spain, and has raced with Yukio Kagayama owned TK SUZUKI BLUE MAX in this year's Suzuka 8Hours, and Chris Leesch, who is Uramoto's current teammate in ESBK will race alongside Uramoto as teammates. Entry Number is #71, which is also Team KAGAYAMA's team number. Machine is SUZUKI GSX-R1000, and tires are Michelin.
Team JEG-KAGAYAMA
Event: 2019-2020 FIM Endurace World Championship Round 1 Bol D'or 2019
Team: Team JEG-KAGAYAMA
Number: #71
Riders:  グレッグ・ルブラン | 浦本修充 | クリス・レッヒュ
Category: Formula EWC
Machine: SUZUKI GSX-R1000
Tires: ミシュラン
Naomichi Uramoto
"This would be my first time to race in a 24-hour endurance race, but I have raced with the team and the teammates in the past years, so I am confident. The machine and the tires are similar to what I ride in Spain, so that boosts my confidence level too. This is also my first time to ride in Bol D'or but both Greg and Chris knows the track very well, so that will help me a lot. I plan to make this race an opportunity for me to mature myself as a rider."