A solid top 10 finish for Sena Yamada's Asian debut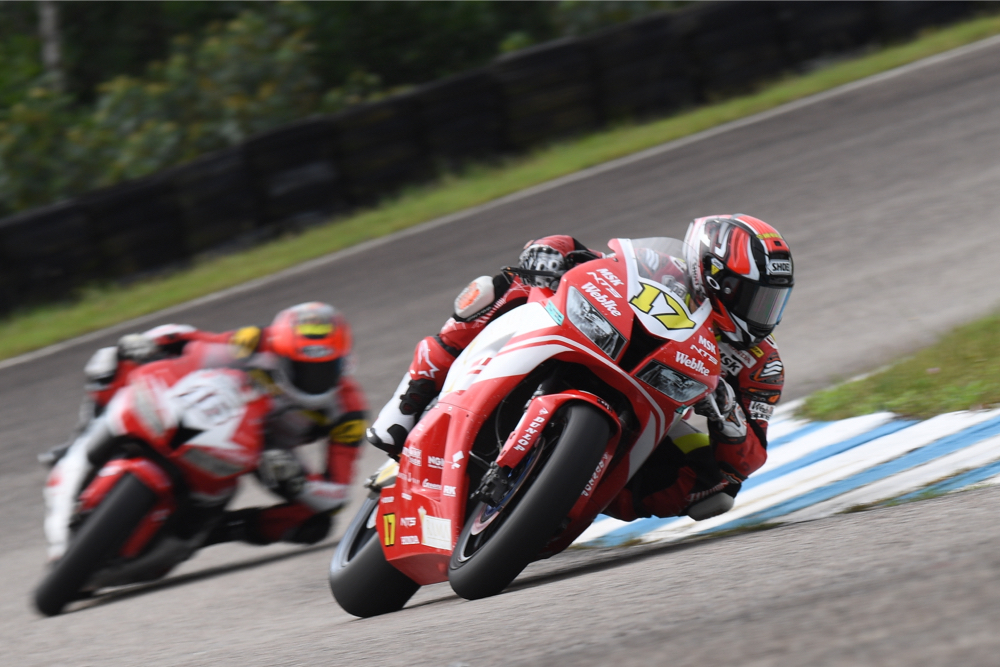 The FIM Asian Road Racing Championship (ARRC) opened its 2017 season in Johor Circuit, Malaysia. Sena Yamada, racing with RAMA Honda by NTS T.PRO Ten10 Racing, made his Asian debut at the season opener, and finished both races in top 10.
Yamada, who tested here in mid-March, made progress on day 1, with setup and riding style geared towards race day. The Honda CBR600RR improved each session, giving Yamada more confidence. He finished an overall 13th on day 1.
This confidence made Yamada ride more comfortably. In qualifying on day 2, Yamada marked his personal best at Johor, with a time of 1'32.398, and qualifed 10th. Race 1 came after the qualifying session. Yamada made a mistake at start, and was forced to drop back a few positions, but made his way through the field, finishing 10th in the race, and earning his first points in ARRC.
Start of Race 2, held on Sunday, was not bad, but Yamada this time made a mistake in the early stage of the race, where he ran off track. This once again made him drop nearly to the back of the field. Yamada ran steadily, making up positions he lost, and finished 9th in the race.
Round 2 of ARRC is scheduled for 13-15 April at Chang International Circuit in Buriram, Thailand.
#17 Sena Yamada | Rider
"I am happy that I was able to finish both races in the top 10. We are still at a stage where I try different things, but we were able to find the right direction for my setup. I made mistakes in both races, and had to climb up from the back, but I plan to make no mistakes in Buriram, and aim for a much higher position."