Sena Yamada finishes the pre-season test at Johor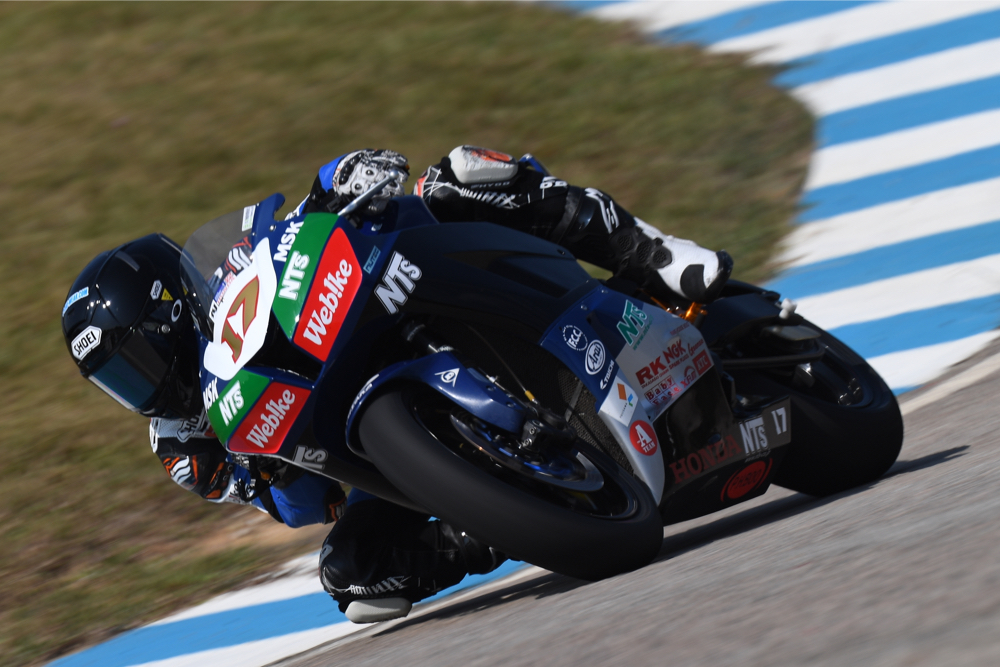 Sena Yamada, who will be racing full time in the FIM Asia Road Racing Championship (ARRC) this season, participated in the pre-season test, held at Johor Circuit, Malaysia on March 15th and 16th.
Racing with RAMA Honda by NTS T.PRO Ten10 Racing, Yamada started his test week by getting used to the heat and the humidity. Although Yamada did not mark a satisfactory lap time, he finished his test menu, and confirmed his problems. Yamada plans to further tackle his problems, and will try to solve this problem at the season opener in Johor.
The season opener of ARRC is schedule for March 31-April 2 at Johor Circuit in Malaysia.
Sena Yamada | Rider
"Although I am not satisfied with my lap times, I was able to find out what my problems are, so overall it was a good test. I need to work on my riding and my set-up, but I need to bring my conditions to withstand the heat and the humidity. I plan to do better at the season opener for my team, my sponsors, and for my fans."
2017 ARRC Provisional Calendar
| | | |
| --- | --- | --- |
| Round 1 | March 31 – April 2 | Johor Circuit | Malaysia |
| Round 2 | April 13 – 15 | Chang International Circuit | Thailand |
| Round 3 | June 2 – 4 | Suzuka Circuit | Japan |
| Round 4 | August 11 – 13 | Sentul International Circuit | Indonesia |
| Round 5 | October 6 – 8 | Buddh International Circuit | India |
| Round 6 | Nov 30 – Dec 3 | Chang International Circuit | Thailand |