Tamada to spearhead Honda's "Asian All-star" Team at Suzuka 8Hours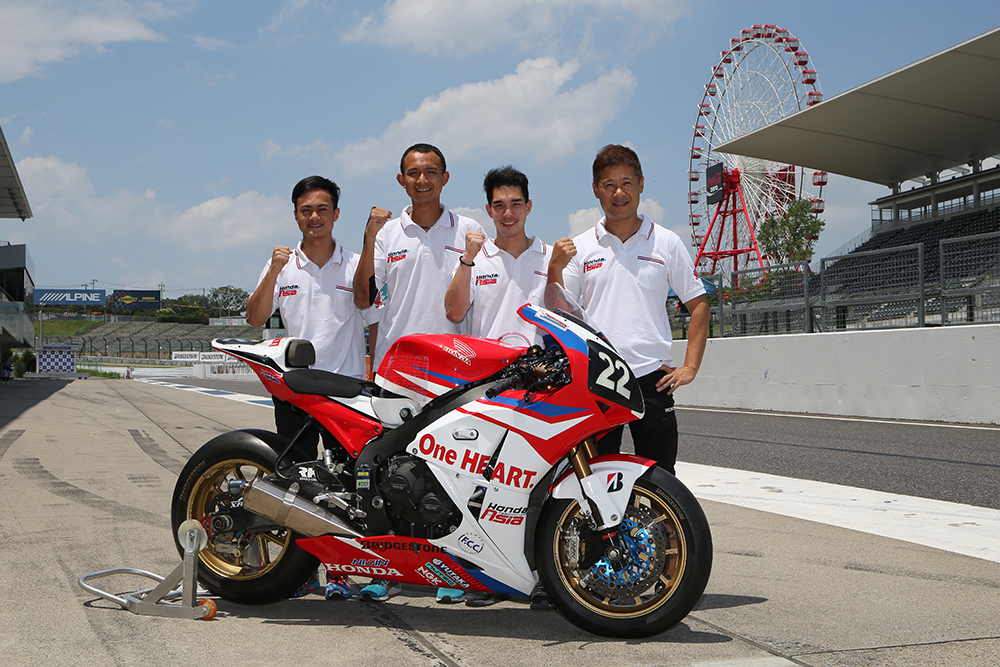 Makoto Tamada, for the third consecutive year, will spearhead #22 Satu HATI. Honda Team Asia as Team Manager.
The team was established in 2012 to develop Asian riders, and have been racing at the prestigious Suzuka 8Hours for four consecutive years. Tamada first joined the team in 2012 as rider, and continued to 2013. From 2014, Tamada took the role of Team manager. This year will be the team's 5th year in the Suzuka 8Hours.
Dimas Ekky Pratama of Astra Honda (Indonesia) will join the team as rider for the 3rd consecutive year. Dimas is currently racing in the FIM Asia Road Racing Championship (ARRC) as well as in the CEV European Championship in the Moto2™ category.  For the 2nd consecutive year, Ratthapong Wilairot, ace rider of A.P. Honda (Thailand) will join the team.  And for the first time, 2014 ARRC Champion and 2012 Suzuka 4Hours winner, Zaqhwan Zaidi of MuSASHi Boon Siew Honda Racing (Malaysia) will join the team, making the team a true "Asian All-Star" team.
Not only are the riders from all over Asia, but the team's mechanics and staff come from Japan, Indonesia, Thailand, and Malaysia as well.  Tamada will aim for a Top 5 finish, which will be the team's best at the Suzuka 8Hours.
The 2016 FIM World Endurance Championship Round 3, the 39th "Coca-cola Zero" Suzuka 8Hours Endurance Road Race will take place July 28-31, 2016 at Suzuka Circuit in Mie, Japan.
Team Name:  Satu HATI. Honda Team Asia
Entry Number:  #22
Riders:  Dimas Ekky Pratama (Indonesia) | Ratthapong Wilairot (Thailand) | Zaqhwan Zaidi (Malaysia)
Team Manager  Makoto Tamada
Machine  Honda CBR1000RR
Tire  Bridgestone
Makoto Tamada
We had an unpredictable trouble at the end of the race last year, and ruined the effort the riders made. This year, the rider's have been showing speed, and the team is looking good.  We will be planning out the strategy thoroughly, and aim for the team's best result, so that we can show the ability of the Asian riders.