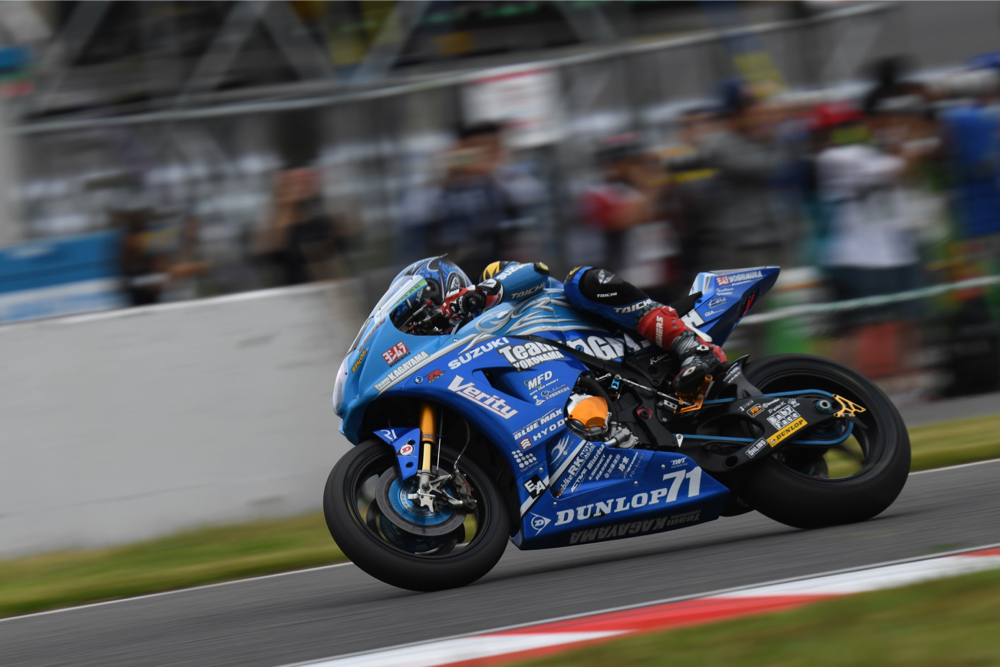 Team KAGAYAMA made its team announcement for the "2017-2018 FIM Endurance World Championship Final Round  The 41st "Coca-cola" Suzuka 8Hours Endurance Race" today.
Speed of Japan riders, Yukio Kagayama and Naomichi Uramoto will once again ride for the team, along with American rider, Joe Roberts, currently racing in the Moto2™️ World Championship. Legend Kevin Schwantz has also been invited to join the team as Team Manager.
The concept of the team this year at Suzuka 8Hours is "USA", and the team has made its entry name as "Team KAGAYAMA U.S.A.", and this will be their sixth year to challenge the prestigious Suzuka 8Hours race.
Yukio Kagayama
"Team KAGAYAMA's concept this year at Suzuka is "USA". Kevin (Schwantz) who have raced together with us in 2013 and won the podium together will be with us again, but this time as Team Manager. Moto2 rider, Joe Roberts will joining us for his first appearance at Suzuka. Kevin will be giving Joe advices on how to race at Suzuka 8Hours, and his experience will help the team setup its strategy during the race weekend.
We missed the podium for the last two years due to problems during the race, but I expect to do our best to be back on the podium this year. I would like to thank Kevin and Joe for joining us in the "USA" project. I will do my best on the SUZUKI GSX-R1000, so that our fans and sponsors will enjoy the race this year. I thank you for your support in advance."
Naomichi Uramoto
"First of all, I would like to thank Mr. Kagayama for giving me this opportunity to race in the Suzuka 8Hours again. I am racing in the Spanish Championship this season, and I believe that my own skills have improved. Joe Roberts, who is currently racing in Moto2 will also be joining us, so I will do my best in the team to achieve good results."